Status:
'TC|
nuRdy
a little cringe....
nuRdy's Forum Info
Last Visit:
02-09-2020, 21:34
Time Spent Online:
2 Weeks, 2 Days, 8 Hours
Registration Date:
11-14-2016
nuRdy's Contact Details
Additional Info About nuRdy
Local Time:
02-21-2020 at 18:04
nuRdy's Signature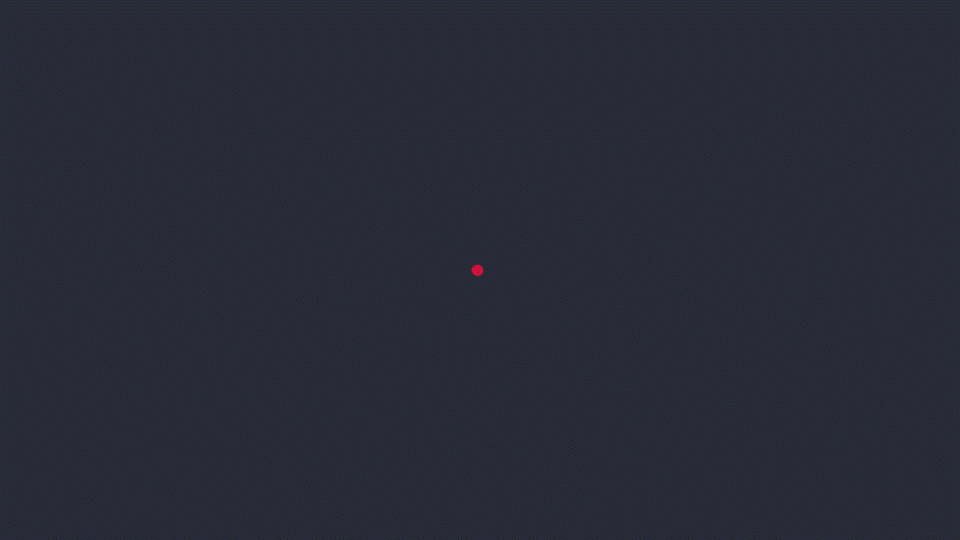 W
ell, well, well.... look who it is again. We meet a second time fellow TCN readers, I bet you weren't expecting this plot twist. For those of you that stuck with us from early on might remember me, I'm a fellow writer that had his moment to shine back in
TCN #56
. I've learned a lot since then (also been inactive just a little) but we aren't here to talk about me, I am immensely happy to announce the 75th release of TCN! Normally the scarcity of content available for us to discuss makes it challenging for us to release TCN. But I'm here to start 2k19 on a good foot, this is the first TCN release the new year has to offer. I mean, can you believe it? It's already 2019. We all know the saying "time flies when you're having fun" and in this case it literally cannot be any more meaningful. 
N
athan couldn't participate in the writing of TCN #75 but don't you worry as he will be back on his feet and running after his exams in no time. I'm also here to reassure you guys that big things are coming soon... 1-2 days has never been more interesting to say. Let's jump over all this chit chat and get into more useful chit chat....
Again a major thank you to

C

herrys for this unbelievable logo!
---
An interesting turn of events..
O
ur first major news will involve the pretty new and uprising community Ace Verso. We have barely talked about this community on TCN and I think it's time to share their views, opinions and mainly what they have to offer. I know we've missed some of the most crucial news but there's no better time to start conversing like the present. I'll try my best to explain everything that has happened in order. Right before the new year WW released a thread of sneak peaks to tease the server he's been working on and I have to say the community absolutely loved it. I enjoyed them myself, this slick, shiny new design and upcoming features really impressed me and I truly believe they've done a good job. If you'd like to see the sneak peaks, then (
CLICK ME
). WW also announced that they were expecting to open the Join Request section and turn Ace Verso into a team. Whilst the recruiting process was happening there was also news about beta testing for the new server. The registration process was fast and here we are in the present with the first groups of players already having the ability to play on the server. The response is mixed but since I haven't gotten to play on the server, I can't comment on it. Only time will show and i'm expecting some good news scoops for me to talk about from the Ace Verso team, best of luck from us guys!
---
So excited to hear more....
S
econdly, I'd like to talk about the new impending event that is hosted by FFS Gaming. This was disclosed yesterday and I'm very happy to have these fresh scoops of news for you guys. So you might ask yourself, 
n
uRdy... what is this "International Old School"? Well let's start off with the basics, this is essentially the same as L7 OS, but with teams based on countries to make it more interesting and engaging. There are 2 groups of six countries and they make up: Brazil, Hungary, Russia, Africa, Poland, Turkey, Balkan, Baltic, Colombia, Mexico. If your country is not listed this means you'll probably have to participate with "World" or the "Middle East". To get on any of the teams you'll have to contact SmoK privately. If you'd like to see the map list, or maybe want to spot who's participating in this even then make sure to (
CLICK ME
). I'm really excited to witness all the countries battling it out and will definitely be included in the next TCN release. Who are you rooting for, comment down bellow...
---
I
'd also like to mention that there was a major clan war between our shooter team and Euphoria.  I was on the edge of my seat for the entire match with this one...
The Crew
ended victorious with the points being 12 - 10 to us. I gotta give props to Euphoria for being an amazing opponent. They performed really well and were so close to winning showing enormous dominance for almost the entire game but we managed to squeeze through and take it from under their noses at the last stages of the match. There's nothing more to mention about this besides the fact that both teams showed strength and courage. Next time a shooter showdown like this happens, I'll make sure to stream it for you guys and we'll definitely come more prepared. This was genuinely a really entertaining game to watch with lots of twists and turns. We took a slight break from clan wars in regards to shooter but we can promise you that we'll be coming back stronger than ever. 
---
A 3.0 update, interesting....
O
ur last piece of information will include the recent updates that 3lite Racers have received. I was eager to talk about this on TCN because this update got mixed responses and of course the server is still in beta so they have time to improve and adapt but I really thought that they were trying too much with some of the features they introduced. For example the rocket camera whenever you'd fire in shooter is just unnecessary and I think most of the shooter players will agree with me on this one. A very important characteristic of a server requirement for it to be playable and welcoming to new players has to be simplicity and this version just lacked a lot of it, this can all be improved as it was just a beta. They have lots of time to develop and iron out these features and I really wish them the best of luck on my behalf. I'd also like to acknowledge the fact that 3R is a really old community and it's amazing to see that they're still going at it, trying to revamp and expand their good community. Good luck with whatever future has to offer you guys.
---
Splendind job on recording...
I
'm not the sort of experienced person to talk about DM maps openly because normally
N
athan does these but this map really caught my eye. Trust me, if a DM mapper catches a shooter player's eye, then you know he did something right. Remarkable work done by SupRime with his 36th volume, Lilac. I don't want to sound like a three-year-old but the colours are pretty on this map. I absolutely love this map and don't even get me started on the recording. Gercsz did an amazing job with the edit, really showing us the best of the best at the start with the incredible sense of synchronization with the music. The colours just give you a warm fuzzy feeling, makes you relaxed and welcomed with open arms to absolutely demolish the current top times. Waiting patiently for whatever you have to offer next because this is good... great job SupRime, 11/10 on this one bud!
---
The good byes are always the saddest part of TCN. I didn't like doing it in my last release but everything must come to an end at some point. Doing this again really gave me a good sense of appreciation for
N
athan's work. It takes an enormous amount of time to construct a well-written TCN and the major applause should go to
N
athan for keeping it up for so long and still continuing to do his best in front of you guys every single time. I'm honestly still struck by the amount of TCN releases.... 75th release, wow. Hopefully you guys enjoyed my TCN release and don't you worry because your favourite writer
N
athan will be back good as new. I promise you guys that next release will be special. Could mean lots of things or it could mean nothing who knows. When will the next release come out? I can't answer that question truthfully because I don't even know. But it's definitely gonna have to be 1-2 days. Maybe you'd like to open this spoiler right bellow to see the
NEW TRIALS
... would you like to know who got accepted and who got declined? Sayonara ladies and gentlemen, I hope you enjoyed reading my version of The Crew News and as always, until next time.
Click button to reveal hidden content
It's okay don't be sad I promise you it will be soon, here is a cookie instead. Nom, nom, nom. See, I care about you...
N
athan never offered you cookies.
Recent feed